When you're looking for a trusted HVAC company for air conditioning services in the Des Moines area, trust Aspen Aire Heating & Cooling. We've been providing expert AC installation, replacement, repair and maintenance in Des Moines, Ankeny and all of central Iowa since 2006. For your convenience, we offer financing, 24/7 emergency service and a money-saving club membership.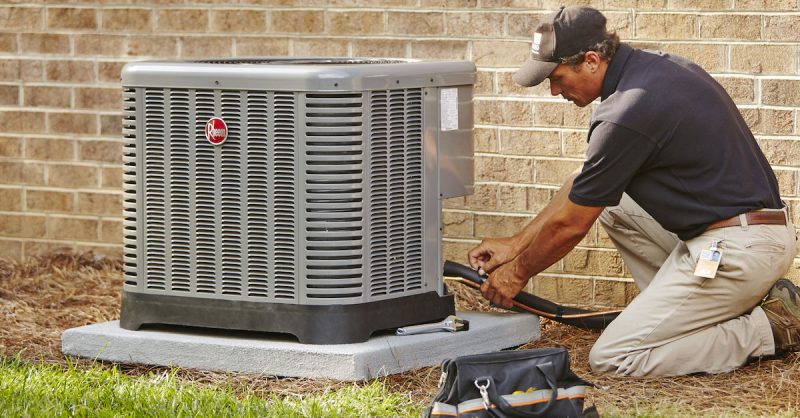 Expert Air Conditioner Services in Des Moines
Special Offers on AC Services
Discounts & Rebates

AC Tune Up

Financing Available!

Join Our Club

$180

Get equipment checks, free filters, priority service and more. LEARN MORE>
Your Trusted AC Service Company in Des Moines
Aspen Aire Heating & Cooling has been providing expert air conditioner services for homeowners in the Des Moines, Iowa, area since 2006. As a Rheem Pro Partner, you can count on our HVAC technicians for exceptional customer service and industry expertise to keep your air conditioning system operating efficiently. And, we offer financing, a club membership and specials to help you save money.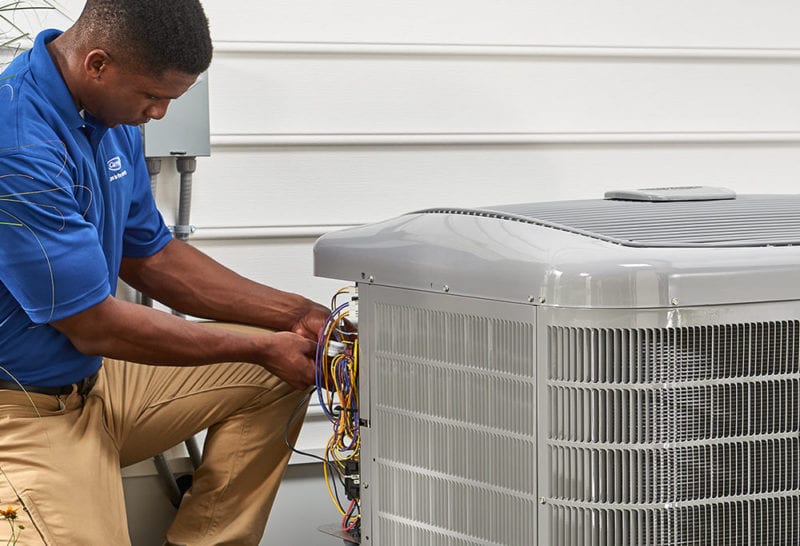 Great Customer Service

"Aspen Aire customer service was more helpful than Rheem customer service by several orders of magnitude."

Friendly & Polite

"Everyone at Aspen Aire has been great to work with. They always rush out to address my home climate comfort needs. The gentleman that installed my new Rheem AC was so friendly & polite. I truly appreciate Aspen Aires honest & professional approach to the heating cooling business in our community. I highly recommend them to everyone."
---
Options to Lower Your Cooling Bills
Zoned Cooling
If your home's upper floor always seems warmer than the lower floors, or if you have rooms that are always too hot in the summer, contact us to see if zoning your cooling system could help. A zoned HVAC system can help reduce energy use and save on cooling costs while keeping temperatures even from room-to-room.
How zoned cooling works:
Rather than using two or more HVAC systems to regulate the temperature of a multi-story home separately, a single zoned system can improve comfort in both small and large houses. The house is divided into zones, each with their own individually-controlled thermostat. Dampers control the airflow for each zone, which is customized for the home. Zones can be configured so each bedroom is at an ideal temperature for sleeping, the home gym stays cool year-round, and there's no energy wasted on unnecessary air conditioning for seldom-used rooms.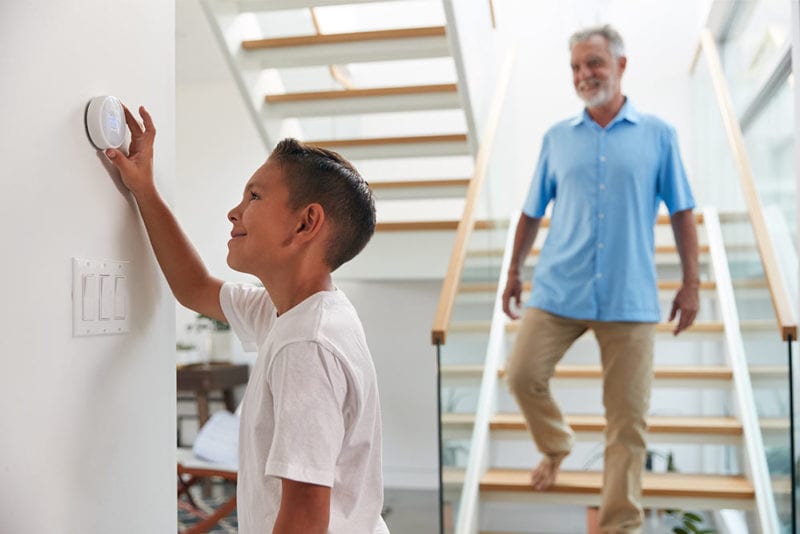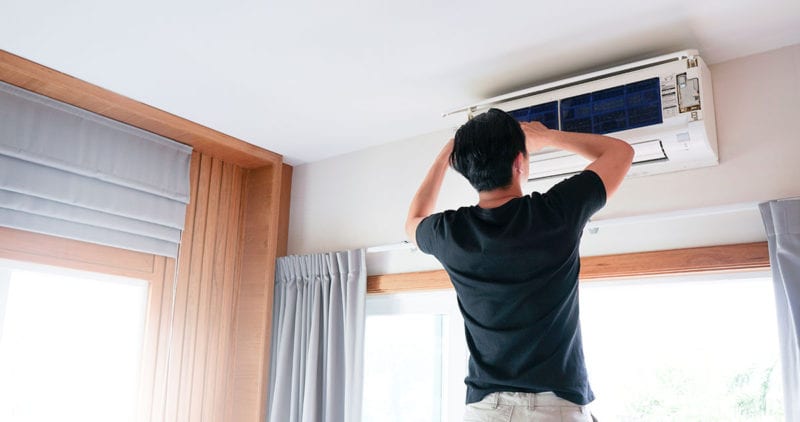 Ductless Mini-Split Air Conditioner
If your home has an addition, sun room or converted garage that's hard to cool, a ductless mini-split air conditioner could be a great alternative to a window AC. A mini-split system has an outdoor unit consisting of a compressor and condenser along with an indoor air-handler unit. As the name implies, they work without air ducts, so they're a perfect add-on for homes with central air conditioning. Aspen Aire is a MidAmerican EnergyAdvantage Partner, so we're qualified to install ductless mini-split systems that qualify for MidAmerican Energy's rebate program.
Energy-Saving Alternatives to Central Air Conditioners
Geothermal Cooling
We install, repair and replace geothermal systems. Iowa homeowners looking to cut energy costs are frequently turning to these ground-source heat pumps for efficient cooling during the summer.
What is the ideal temperature to set my thermostat on in the summer?
Assuming you want to save energy so you can lower your electric bill during the summer, set the thermostat to 78℉. If this is a higher temperature than you're used to, using a ceiling fan will create a cooling effect to help you feel more comfortable. Installing a smart thermostat will allow you to automatically raise the temperature in your home during the day when you're gone and then lower it at night when you're sleeping.
How can I lower my energy bill in the summer?
There could be several reasons running your air conditioner is driving up your electric bill every summer. The simplest is a clogged air filter, which can block the cool air from flowing through your house. If changing the air filter doesn't help your AC run more efficiently, have it inspected and cleaned. An AC tune-up will make sure your cooling system is in good working order. And finally, it could be time to install a new air conditioner that's more energy-efficient. Aspen Aire's air conditioning technicians can evaluate your AC system and recommend ways to lower your cooling bills.