Searching for a trusted HVAC company for your heating services in the Des Moines and Polk County area? Count on Aspen Aire Heating & Cooling for expert furnace repair, installation and maintenance in Ankeny, Des Moines, and all of central Iowa. We've been providing residential heating services since 2006. We offer 24/7 emergency furnace service, financing, and a money-saving club membership.
Expert Heating Services in Des Moines
Special Offers on Furnace Services
Discounts & Rebates

Furnace Check

Financing Available!

Join Our Club

$180

Get equipment checks, free filters, priority service and more. LEARN MORE>

Air Purifier Special
Your Trusted Heating Company in Des Moines
Aspen Aire Heating & Cooling is a reliable HVAC company serving homeowners in the Des Moines area. Since 2006, our licensed HVAC technicians have been providing professional heating services with outstanding customer service and industry expertise. As a Rheem Pro Partner, you can count on us to keep your furnace operating efficiently all winter. And, your heating services are more affordable with specials, financing, and our club membership.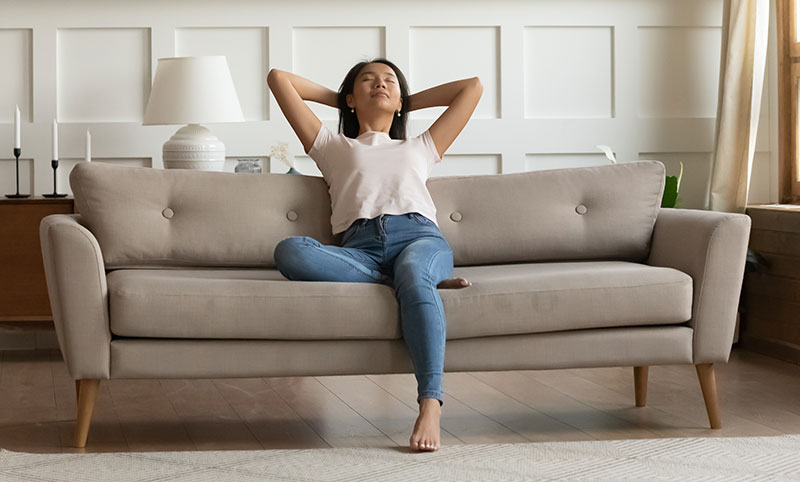 Quality & Service Was Amazing

"All in the same week as reaching out to Aspen Aire, Shawn was able to come out for a quote for a new furnace. Quote was available the next morning and was very affordable. Arrived promptly at scheduled time and had it installed in a couple hours! I would definitely recommend for any heating/cooling needs!"

Professional, Clean & Courteous

"Your crew was professional, clean and courteous. I would highly recommend your company to anyone considering a residential repair or installation."
---
Options to Lower Your Heating Bills
Zoned Heating
Do you have rooms that always feel too hot or too cold in the winter? Zoned heating could be a great solution. Zoning your HVAC system can help make temperatures more consistent from room-to-room and lower your energy use so you can save money on your heating bills. Your existing heating system can be converted to zoned heating by adding equipment to give you more control of the temperature throughout the house.
How zoned heating works:
The home is divided into zones that each have their own thermostat. Dampers are added to the air ducts to control the airflow for each zone. If one zone feels warmer or colder than another, you simply adjust the thermostat for the area and the dampers will reduce or increase the airflow to regulate the temperature. Zones are configured specifically for your house, so you can feel warmer in the basement without sweating in the kitchen. And, your furnace won't have to run as much so you'll save energy.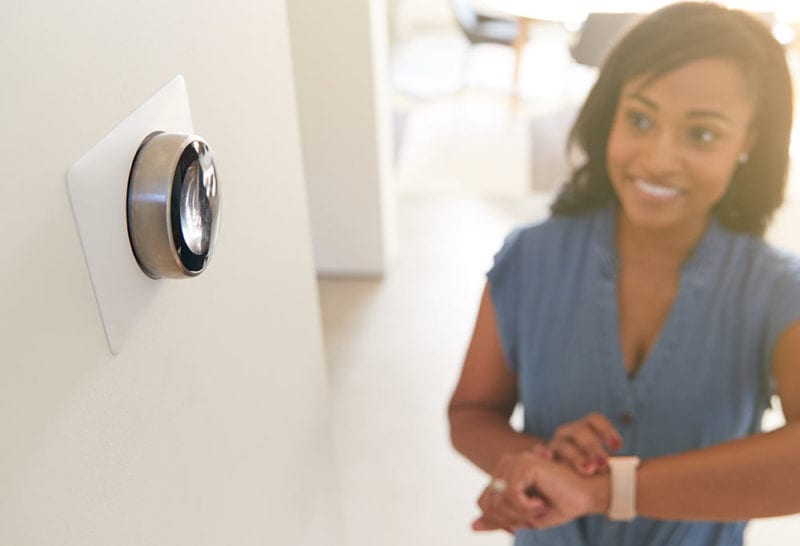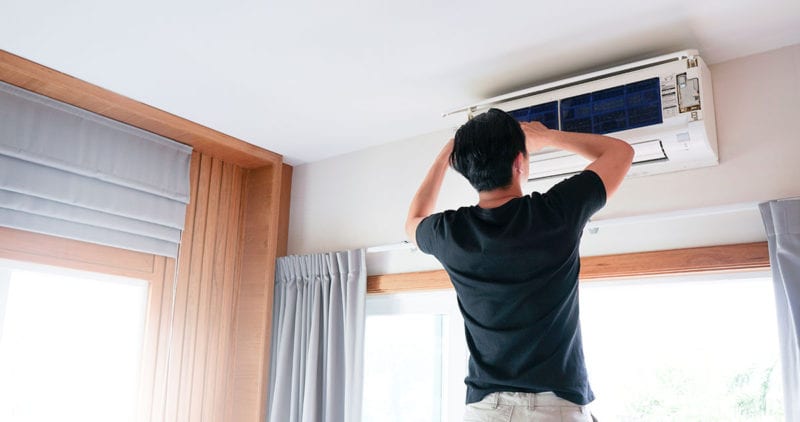 Ductless Mini-Split System
A ductless mini-split system can provide heating and cooling in rooms that aren't connected to your central HVAC system so you don't have to rely on space heaters in the winter. Mini-split systems consist of an outdoor unit with a condenser and compressor plus an indoor air handler. There's no need to run ductwork, so it's a great solution for heating sunrooms, room additions, or even a room over the garage. And if you want to take advantage of MidAmerican Energy's rebate program, Aspen Aire is a MidAmerican EnergyAdvantage Partner, so we're qualified to install qualifying ductless mini-split systems.
Energy-Saving Alternatives to Gas Furnaces
Heat Pumps
If you're looking for an energy-efficient, environmentally-friendly option for heating your home in the winter, consider a heat pump. Aspen Aire is an experienced geothermal and air-source heat pump installer in central Iowa. Getting a heat pump is more affordable than ever, thanks to heat pump installation tax credits. MidAmerican Energy customers can also take advantage of rebates on new heat pumps.
Geothermal Heating
Aspen Aire installs, replaces and repairs geothermal heating systems in Iowa. This clean energy heating system uses the heat from deep below the earth to keep your home warm. If you want to avoid the rising costs of natural gas and lower your winter utility bills, request a free estimate for a new geothermal system today.
How can I lower my heating bill in the winter?
The two easiest ways to keep your utility bills down in the winter are to get a furnace tune-up every fall and to change your furnace filters regularly. A clean, properly maintained heating system will operate more efficiently. For even more savings, consider upgrading to a new energy-efficient Rheem gas or electric furnace or even a heat pump.
What's the best temperature to set my thermostat on in the winter?
To save money on your heating bills, the U.S. Department of Energy recommends setting your thermostat at 68℉ to 70℉ while you're at home and awake. They also suggest lowering the temperature while you're sleeping and when you're away from home. Installing a programmable or smart thermostat will allow you to adjust the temperature in your home automatically according to your usual sleep, work and home schedule.