Tired of skyrocketing cooling bills every summer? According to the U.S. Department of Energy, replacing a central AC unit that's more than 10 years old could save you 20% – 40% on your cooling costs – or even more. Trust Aspen Aire Heating & Cooling for professional air conditioner installation in Des Moines, Ankeny and central Iowa. We start with a thorough evaluation of your cooling system to determine whether you need to repair or replace your home's air conditioner. There's no cost or obligation, so schedule an appointment today.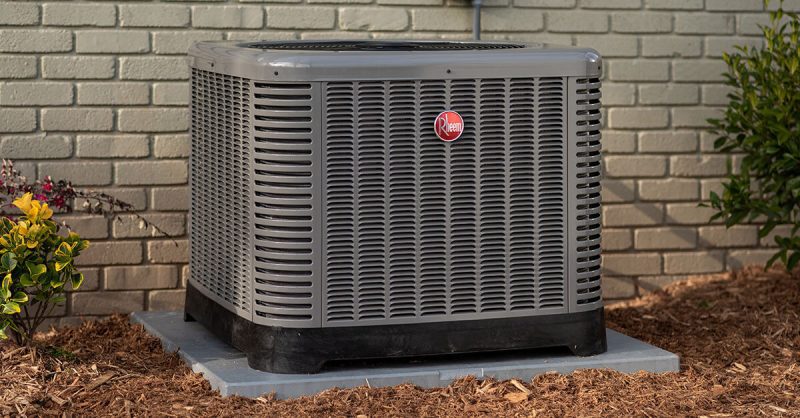 AC Installation
If you're building a new home or planning a room addition, our trusted HVAC contractors will install a reliable, energy-efficient air conditioner you can count on all summer long.
AC Replacement
When it's time for air conditioning replacement, you can count on our experienced HVAC technicians to help you select the right AC unit so you can keep energy costs down.
Special Offers on AC Installation
Discounts & Rebates

Financing Available!

Air Purifier Special
Trust Aspen Aire Heating & Cooling to Install Your New AC System
Aspen Aire Heating & Cooling is a trusted AC installation company in Des Moines, Iowa. We've been providing residential AC services for homeowners in Ankeny and central Iowa since 2006. As a Rheem Pro Partner and MidAmerican Energy Partner, we have proven experience with AC replacement and installation along with outstanding customer service.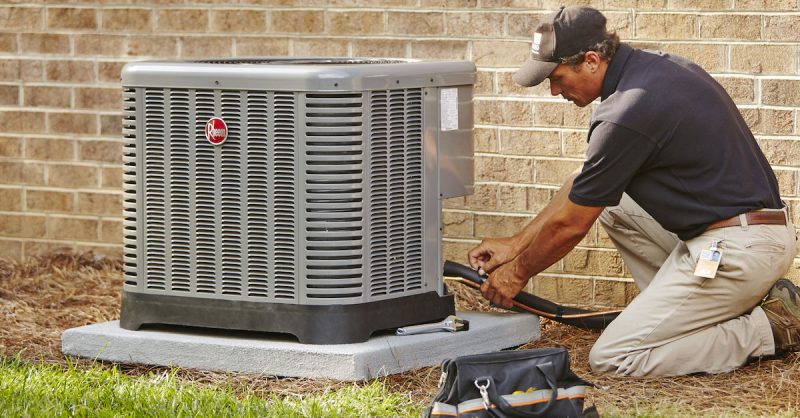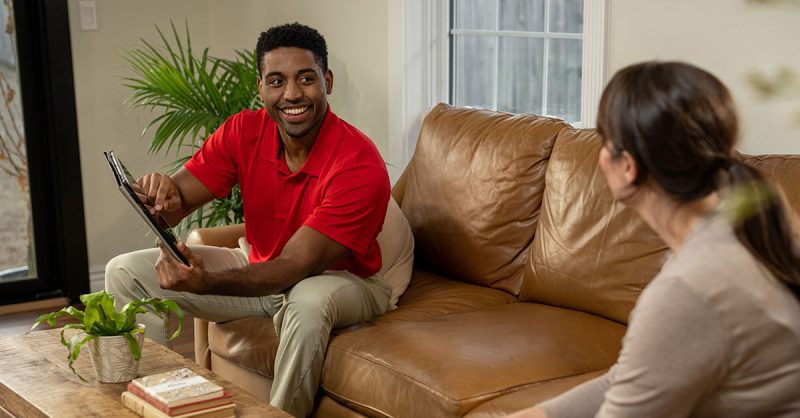 Air Conditioner Replacement Process
Before we recommend the best new air conditioner for your needs, we'll take measurements and talk to you about any issues you're having with your current AC. Then, we'll provide you with the list of air conditioners that are sized for your home and meet your cooling needs. This is also a good time to discuss switching to a heat pump if you're looking for an even more energy-efficient option. We can replace just the outdoor condensing unit, but most homeowners find it's more cost-effective to replace their entire heating and cooling system at the same time.
Optimize Your Cooling System
If you have rooms that are always too cold or too hot, we can discuss ductless AC options. Concerned about the air quality in your home? We can recommend solutions for cleaning the air as it passes through your cooling system. This is also a good time to install a new smart thermostat that will add automation to your HVAC system and help you save money on your energy bills. Whatever your concerns are with your current air conditioning system, trust Aspen Aire for effective solutions.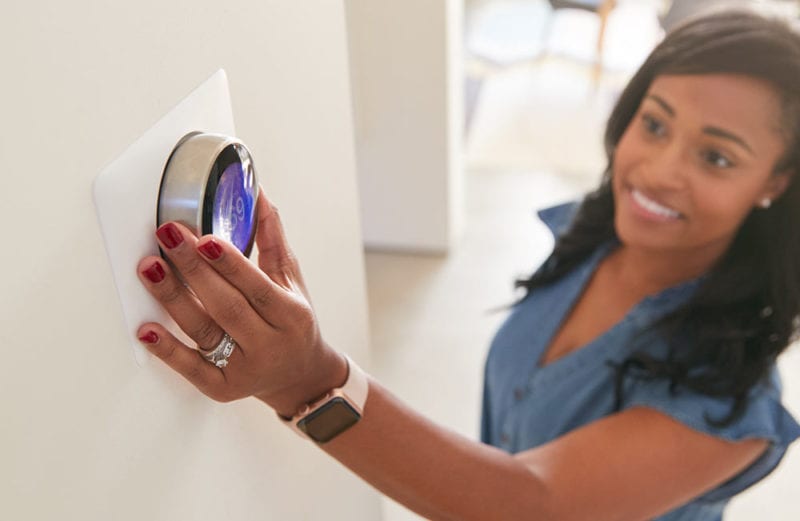 Wonderful experience

"Wonderful experience, would highly recommend the installer to anyone."

These Guys Rock

"These people were so fast to the finish. From the office staff routing my call to the right person to get things started. They ordered the parts for the complete system replacement correctly and quick. Then the install was done in one day. Wow! This was way quicker than I was expecting. They even put in a temp fan to keep us cool until the parts came in. These guys rock. THANK YOU ASPEN AIR!"
---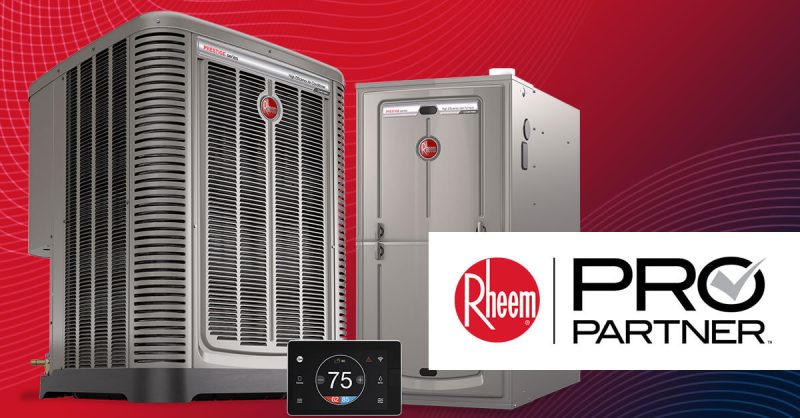 We Install Top Air Conditioner Brands
When you're ready to replace your old AC unit, Aspen Aire installs new Carrier, Amana or top-rated Rheem air conditioner units. These are not only high-quality brands; they also each have several energy-efficient options. See the specs for different AC brands & models we carry.
Signs it's Time to Replace Your Air Conditioner
If you're wondering if you need a new central AC, here are some common signs to consider. A few of these issues can be repaired, but if your air conditioner is 10+ years old and experiencing multiple issues from this list, it's probably time for AC replacement.
Your air conditioner is more than 10 years old.
You have a Freon leak and your old AC unit uses R-22 refrigerant.
Your cooling bills are sky high.
You have to use a window unit to supplement your central air conditioner.
Your air conditioner makes strange sounds when it's running.
The air coming from the AC is warm or not as cool as it once was.
Your cooling system needs repairs more often.
You're planning an addition to your home.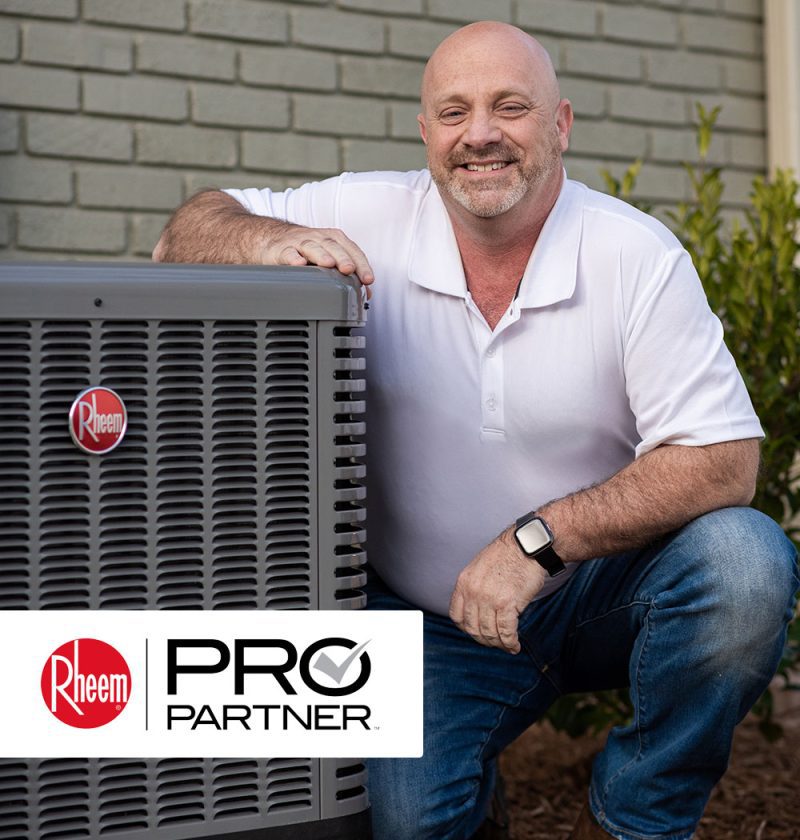 What is the lifespan of a home air conditioner?
A central air conditioner that's well-maintained can last anywhere from 10 years to more than 20 years. An air conditioner's lifespan depends on how well it's made and whether it's had annual tune-ups to keep the system clean and running efficiently. Other factors that can affect a central AC unit's lifespan include proper sizing, quality of the installation, and your local environmental conditions (air quality, humidity, average high temperatures).
What is a SEER rating?
SEER is an acronym for Seasonal Energy Efficiency Ratio. An air conditioner's SEER rating measures how energy-efficient the unit is by dividing the cooling output of the system by the amount of energy it uses. A higher SEER number means it's a more efficient AC. Here in Iowa, MidAmerica Energy customers may be able to get instant discounts for installing air conditioners with certain SEER ratings.
How much does AC installation cost?
Central air conditioning installation costs depend in large part on the size and efficiency rating of the AC unit you choose. If you're getting a quote for AC installation or replacement, the price should be a total with parts and labor included. According to Forbes, the national average cost of a new central air conditioner unit is about $5,900. This includes both the cost of the AC unit itself and the labor to install it.
How long does it take to replace a central air conditioner?
If we're just replacing the outdoor condensing unit, it usually takes about 3-4 hours. For a complete air conditioner and furnace replacement, plan on 5-7 hours.