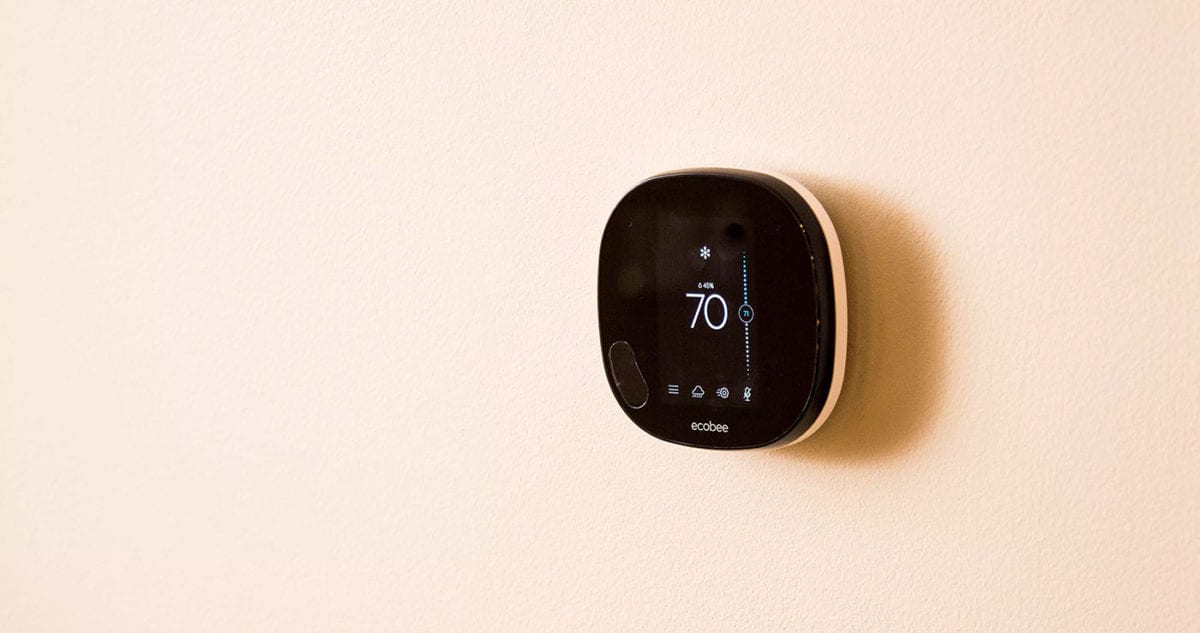 Ecobee3 works with wireless remote sensors to make you more comfortable in your home while saving you money.
Most thermostats are installed in the hallway. Since most thermostats only measure temperature in one location, the hallway is comfortable but other rooms are not.
Problem Solved – ecobee3
Not every room heats or cools the same. By measuring the temperature in the rooms that matter most, ecobee3 helps address hot and cold spots, keeping you comfortable. Most homes only need a few sensors, however if you're lucky enough to live in a Chateau, rest assured we support up to 32.
Read More About ecobee3