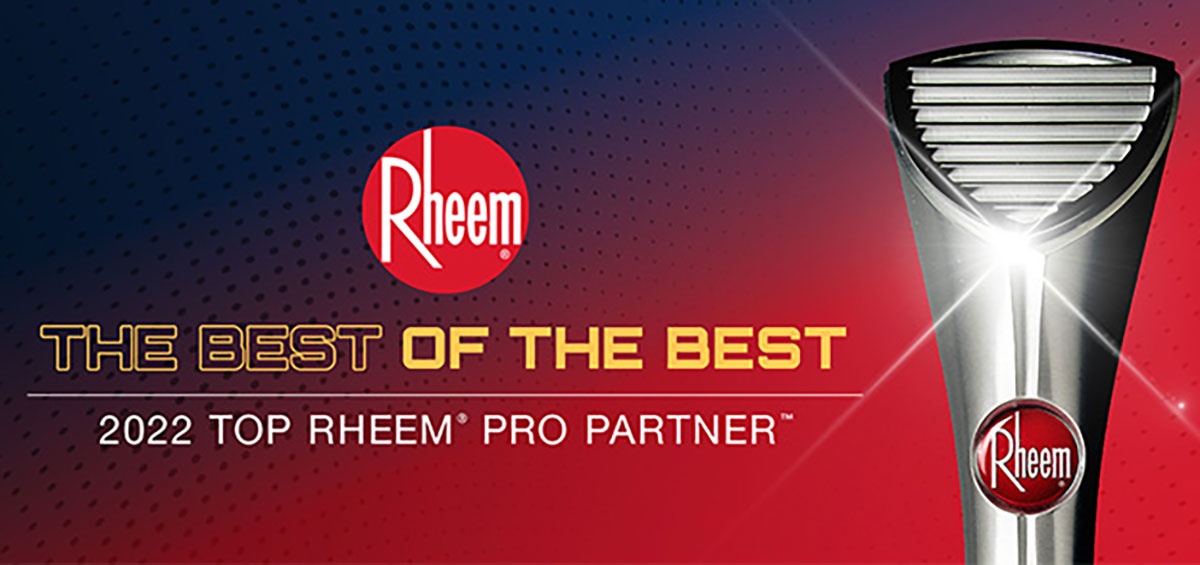 For the second year in a row, Aspen Aire Heating and Cooling in Ankeny, IA, has been recognized as a leading Rheem contractor. Named a 2022 Rheem Top Pro Partner, Aspen Aire was also honored in 2021 for being one of the best Rheem Pros for customer satisfaction, sales and service.
A top-rated local HVAC company serving Ankeny, Des Moines, and nearby Iowa communities, Aspen Aire is one of only 20 Rheem Pros worldwide to have earned this honor.
2023 Rheem Pro Partner Recognition
Rheem will host a special recognition event May 8-9, 2023, in Nashvile, TN. The awards ceremony will honor the Top Pro Partners for their achievements during 2022 in Rheem sales, customer satisfaction, and overall service.
About the Rheem Pro Partner Program
The Rheem Pro Partner designation is for HVAC professionals who have trained extensively in HVAC service and installation. Rheem Pros are evaluated for their customer service each year and must meet high program standards to remain in the program. The 20 Top Rheem Pro Partners who stand out among this elite group of experts are recognized annually for their exceptional performance.