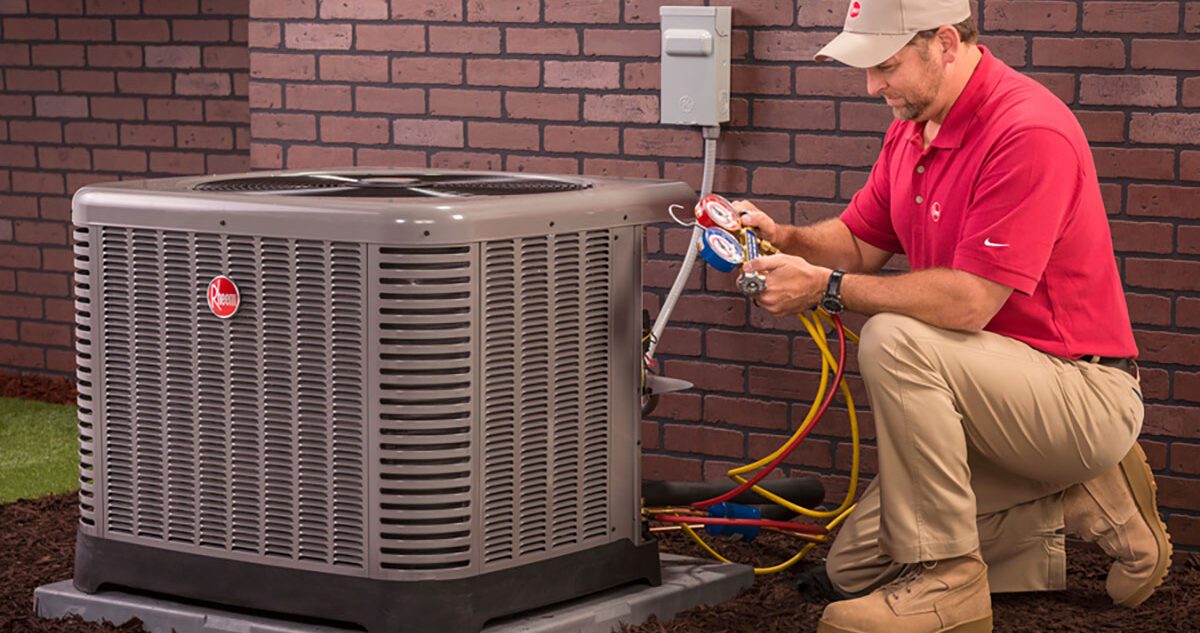 If you're shopping for a new AC, you're probably wondering how to choose the best air conditioner brand. Fortunately, Forbes has done the research for you, ranking Rheem the number one air conditioner brand in 2021.
How AC Rankings Were Determined
The best air conditioner can't be determined by price alone, so Forbes rated brands on several factors: customer service, price, features including SEER efficiency ratings, product warranty, and the quietness of the AC units during operation.
System size, features and installation requirements factor into the overall price of an air conditioner. Forbes simplified their ranking process by choosing a mid-range AC system sized for an average home. They used pricing from the top 5 companies in their report.
Why Rheem Was Named the Best AC Brand
Rheem was chosen as the top air conditioner brand for its excellent customer service, pricing and quiet operation. With an A+ rating from the Better Business Bureau and almost 100 years in the heating and cooling industry, the Rheem brand has built a reputation for providing outstanding customer service and quality air conditioners at a fair cost.
The sound level of a Rheem air conditioner when running is on par with more expensive AC brands. Additionally, top models feature the EcoNet app for monitoring on a smartphone. For added efficiency and peach of mind, some Rheem air conditioners are also equipped with Copeland variable speed compressors.
Commitment to Quality
According to Rheem, the top ranking from Forbes was earned as a result of the manufacturer's commitment to quality. Rheem embraces evolving technology to meet consumer demands and credits its partner installers and contractors with getting the word out. Ultimately, homeowners benefit through increased energy efficiency, reduced reliance on fossil fuels, and smaller, quieter AC units.
Aspen Aire is a Rheem Pro Partner
Aspen Aire Heating & Cooling is proud to be a Rheem Pro Partner based in Ankeny, Iowa. We install and service Rheem air conditioners and furnaces for customers in the Des Moines area and throughout central Iowa.
Contact us today for a free quote on a new, reliable Rheem air conditioner for your home.