Heating & Air Conditioning in Pleasant Hill, IA
Aspen Aire Heating & Cooling is a trusted HVAC company in Pleasant Hill, IA. We're proud to have been named a 2021 Rheem Top Pro Partner. We've been serving both commercial and residential customers in Polk County since 2006. We provide expert heating and cooling system maintenance, furnace and AC repair, as well as furnace or air conditioner replacement.
We service and inspect all air conditioner and furnace brands. You can't go wrong with calling Aspen Aire when it's time to replace your air conditioner or furnace. As certified Rheem installers, we install all new energy efficient Rheem equipment. You can count on our professional HVAC technicians to provide you with quality service and a job well done.
Emergency Service Available 24/7
Call 515-257-8370 now for immediate assistance.
Save with a Club Membership
For one low annual price, you can enjoy free equipment checks, priority service, and other discounts. Find out how you can become a club member and save today!
Air Conditioning Services Pleasant Hill
Aspen Aire Heating & Cooling is a trusted source for professional air conditioning services in Pleasant Hill, IA. Call us first when you need an AC tune-up, maintenance, air conditioner repair or AC replacement for your home or business. Our experienced HVAC technicians are certified and trained to inspect, service and repair all brands of commercial and residential air conditioners.
When it's time for a new air conditioner, Aspen Aire installs high-quality, energy efficient Rheem AC units or heat pumps. We are happy to evaluate your home's cooling needs and discuss your efficiency goals. Then we'll recommend the best air conditioner to keep you comfortable all summer. Our HVAC technicians will even recommend ways to reduce wear and tear on your cooling system to maximize efficiency.
Contact us today at 515-257-8370 or request your free estimate online for:
Annual AC tune-up
Air conditioning repair
Air conditioning maintenance
Air conditioning installation
Ductless cooling services
Heat pump services
Geothermal cooling services
Professional Heating Service Pleasant Hill
The professionals at Aspen Aire Heating & Cooling provide expert heating services in Pleasant Hill, IA. You can count on our certified HVAC technicians for quality residential & commercial heating system maintenance, repair and installation services. Our technicians are specially trained to inspect, maintain and repair all furnace, geothermal and heat pump brands.
When it's time for a new furnace, we're happy to assess your home's heating needs and recommend replacement options. As a Rheem Pro Partner, we install high efficiency Rheem gas furnaces, heat pumps and electric furnaces in businesses, existing homes and new construction homes.
Contact us by phone or online today to schedule:
Annual furnace tune-up
Heating installation
Heating repair
Heating maintenance
Furnace repair and maintenance
Geothermal heating services
Indoor Air Quality Services
Did you know that indoor air pollution can actually be worse than the air outside? If you're looking for ways to improve the indoor air quality at your home or business, we can recommend effective and efficient indoor air quality solutions for your home or business.
By adding new equipment to your existing HVAC system, you can help prevent static electricity and reduce airborne germs, viruses and allergens. They're a great option for anyone with allergies or asthma, and those looking to reduce the spread of illnesses. As a bonus, whole house humidifiers can help you feel more comfortable without adjusting the thermostat. That means you'll save money on your heating costs all winter long.
Request a free estimate for indoor air quality services in Pleasant Hill:
Whole house dehumidifier
Whole house humidifier
Air purifier installation
Air purifier repair
Air filter replacement
A Trusted HVAC Company in Pleasant Hill, IA
If you are looking for the best HVAC company in Pleasant Hill, trust Aspen Aire Heating & Cooling. Our team of heating and cooling technicians is here to help you solve all your HVAC needs with superior customer service. Contact us today for all of your heating, cooling, and indoor air quality services in the Pleasant Hill area.
Serving These Zip Codes In Pleasant Hill, IA:
50317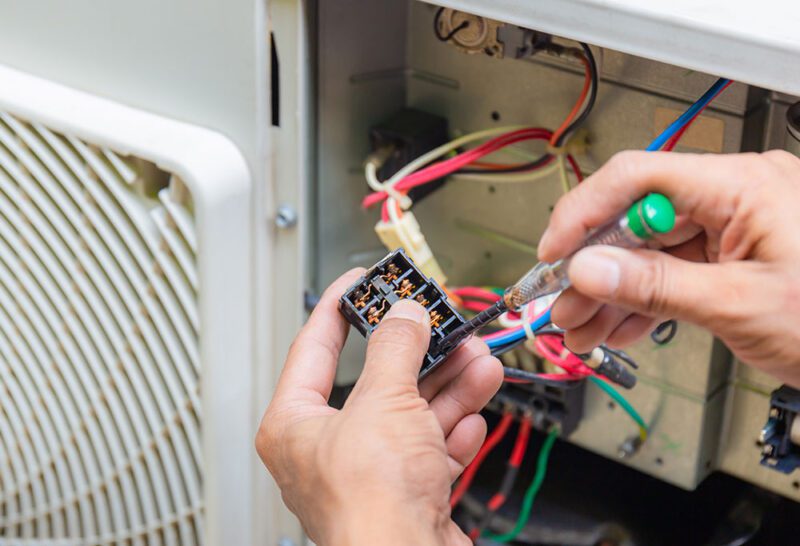 Very Satisfied

"Aspen Aire checked my furnace today. I was very satisfied with their service! Allan even lit my two gas fireplaces and checked my humidifier at no extra cost. He was very pleasant, helpful, and efficient."

Wonderful experience

"Wonderful experience, would highly recommend the installer to anyone."
---